CVCS 2021-22 Results
At this point in the school year, we have only had the District Academic Competition. More results will be posted as our students advance to State and National Academic Competition.
2021-22 District Competition Academic Testing Results
CVCS 2020-21 Results
We are so proud of our students and how well they performed at the District, State and National Academic Competition levels for the 2020-21 school year. CVCS was presented with the Excellence Award for the TACS 2020-21 State Academic Competition by Randy Scallions, Executive Director of TACS. Congratulations to all our students that competed!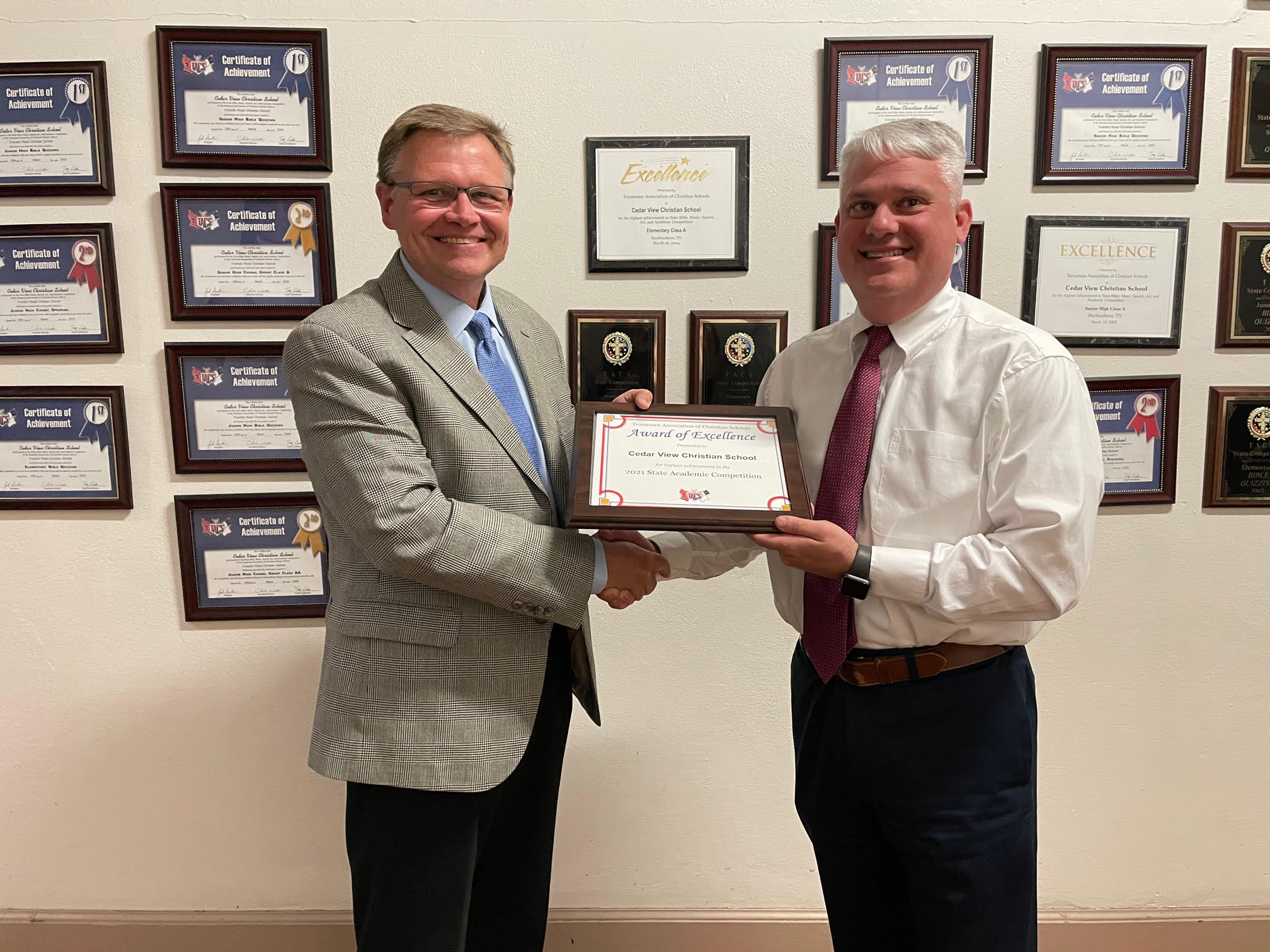 2020-21 District Competition Academic Testing Results
2020-21 State Competition Academic Testing Results